Crotons have some of the boldest and brightest foliage around. Often vividly marked with bright yellow, orange, and red, these exotic plants have a reputation for being high-maintenance due to their tropical nature, but once they acclimate to their new home, they're quite low-care.
All prices in USD ($)

Due to the seasonality of this product, there is an increase for cost of goods on specific delivery dates.
Plant + Wicker Basket

EC-022A

Plant + Clay Pot

EC-022B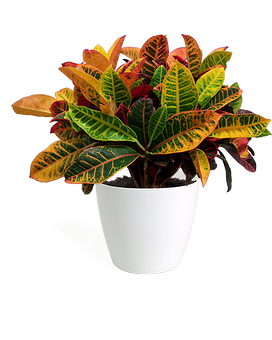 Plant + Wicker Basket - $45.00
Plant + Clay Pot - $69.99